Have an abundance of zucchini in your garden? Try these recipes for a delicious and nutritious way to enjoy one of our favorite summer veggies!
Zucchini Fries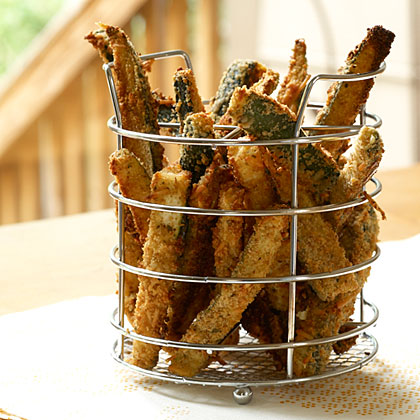 Ingredients:
2 zucchini
1 egg white
1/4 cup milk
1/2 cup shredded Parmesan cheese
1/2 cup seasoned breadcrumbs
Vegetable cooking spray
Preparation:
Preheat oven to 425°. Cut zucchini into 3-inch sticks. Whisk an egg white in a small bowl, and add milk. Combine Parmesan and seasoned breadcrumbs in a separate bowl. Dip zucchini sticks into egg mixture, and then roll in breadcrumb mixture. Coat a baking sheet with cooking spray, and place zucchini on sheet. Bake for 25–30 minutes or until golden brown.
Zucchini Salsa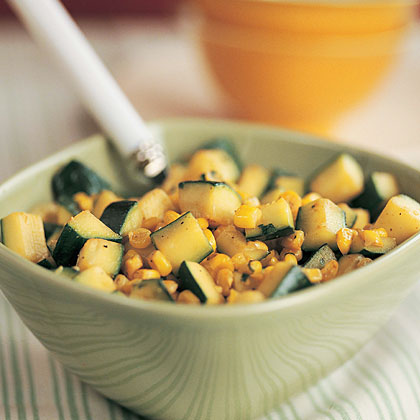 Ingredients:
1 teaspoon olive oil
3 1/2 cups cubed zucchini (about 1 pound)
1 cup frozen whole-kernel corn
1 tablespoon chopped fresh cilantro
1 teaspoon fresh lime juice
1/4 teaspoon salt
1/8 teaspoon freshly ground black pepper
Preparation:
Heat oil in a large nonstick skillet over medium-high heat. Add zucchini and corn; cook, stirring occasionally, 7 to 8 minutes or until zucchini is crisp-tender. Remove from heat, and stir in cilantro and remaining ingredients. Serve with tortilla chips and enjoy!
Spinach Parmesan Zucchini Pasta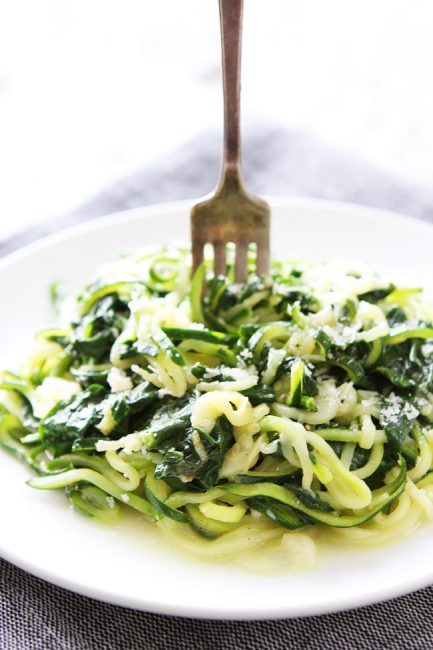 Ingredients:
3 medium zucchini

2 tablespoons butter

2 cloves garlic, minced

2 cups packed spinach

1/4 cup freshly grated Parmesan cheese

Salt and black pepper, to taste
Preparation:
Spiralize the zucchini and set aside.

Place a large skillet over medium-high heat. Melt the butter and add the garlic, cook for 1-2 minutes. Add in the zucchini noodles and spinach. Gently toss and cook until spinach leaves are wilted, about 2-3 minutes.  Stir in 1/4 cup of the Parmesan cheese and toss until zucchini noodles are coated in the Parmesan cheese. Season with salt and freshly ground black pepper, to taste.

Remove from heat and serve.