ONLINE PLANT SALE IS LIVE!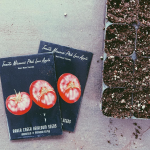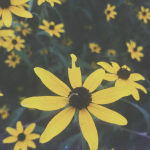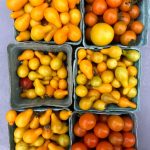 We grow seedlings organically, and often offer heirloom varieties that can be hard to find elsewhere. Funds raised will support the Lewisburg Community Garden, which donates around 2,000 lbs of food to local food access programs and provides education to the community.
Delivery Details: 
We are currently only taking orders within a 5 miles radius of the Lewisburg Community Garden. All orders will be no-contact delivered to your home by LCG staff and volunteers in accordance with social distancing recommendations. We expect to deliver plants within one week of receiving your order.
Contact Us:
Contact Sarah Wochele at smw023@bucknell.edu with any questions or concerns.
Also be sure to stay connected with Plant Sale updates on Facebook and Instagram. 
---
*** PLEASE CHECK BACK FOR CHANGES TO THESE EVENTS
** Given the recent COVID-19 situation,

we will be making changes to how we do things at the garden. This will impact how we normally run volunteer hours and our upcoming plant sale, as it is no longer safe to gather large groups together. 
However, the quickest way to see our updates is through our Facebook and Instagram pages!
---
Be on the look out for more events coming spring 2020! In the meantime, check out our NEW T-shirts!
---
Events from other organizations:
Penn State Extension has free online workshops:
Victory Gardens Reinvented: Check out this free, weekly series of online workshops about gardening. 4/14- 6/16
Living on a Few Acres: This weekly webinar series has a different topic each week- from soils to backyard chickens. 4/28- 6/9
Hickory Run Homestead, a local farm, is offering a one week, online class on how to start your no-till garden. Starts 4/27.
---