The Lewisburg Community Garden is a joint project between Bucknell University and the Borough of Lewisburg. Through the generosity of the Borough, the Garden utilizes the parcel of land located at the intersection of North Water Street and St. Anthony Street (map) to offer community rental plots, to cultivate organic produce for donation to local food access programs, and to provide educational opportunities. In 2016, 3,688 pounds of produce was harvested for hot meal programs and food banks.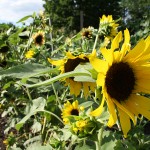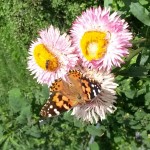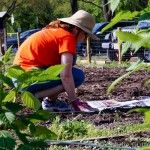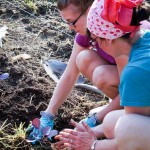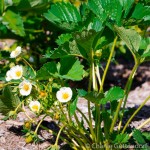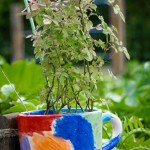 Position Available – The Lewisburg Community Garden is seeking candidates for one full-time AmeriCorps position for the 2017-18 program year! 2017-18 CORE Food Access Coordinator Position Description
The Food Access Coordinator will assist the Lewisburg Community Garden (LCG) in advancing its goals of providing low-cost garden plots for rent to local individuals, families, or groups, growing organic produce to donate to area hot meal and food security programs, and offering increased educational opportunities that emphasize sustainability, nutrition, organic growing practices, and environmental stewardship. The Food Access Coordinator will also assist with recruiting volunteers and planning and preparing meals for 70-100 patrons at the free weekly Community Harvest hot meal program in Milton, and coordinating the Snack Pack program, which serves monthly brown bag meals to approximately 80 children per month in the Lewisburg Area School District.
These positions will run from

August 22, 2017

, to

August 3, 2018

. Members will receive a living stipend of $12,900 and a basic health insurance policy, and will receive an education award of $5,775 after successful completion of 1700 hours of service (this award may be applied to past, present, or future tuition costs or student loans).
A federal program sponsored by the Corporation for National and Community Service, AmeriCorps is a fantastic opportunity for students wishing to take a "gap year", recent graduates seeking real-world experience before transitioning to graduate school or a career position, or for anyone eager to make a positive, tangible community impact. Please contact Kyle Bray at kwb004@bucknell.edu or 570-577-3928 with any questions or to apply.
Our growing goals
The mission of the Lewisburg Community Garden is to address food insecurity in our region by providing access to suitable growing space and by cultivating produce for donation to local food security programs. We strive to provide educational support to assist individuals, families, and groups wishing to grow their own food in a sustainable manner, and to encourage everyone to serve as environmental stewards. Our goals include:
Increasing access to fresh, healthy, low-cost, locally grown food.

Educating students and community members about home gardening benefits and techniques.

Enhancing awareness of food insecurity and the need for nutritious options.

Creating cooperative, multi-generational learning opportunities between the campus and local community.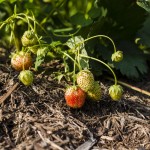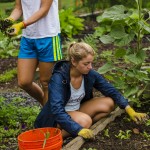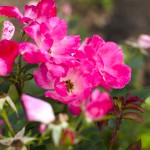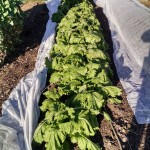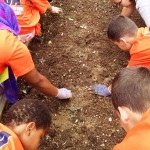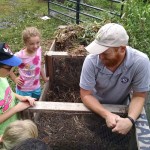 The Lewisburg Community Garden features individual plots for groups, families or individuals interested in gardening. In addition, a larger area managed by university and community volunteers provides produce distributed to local hot meal programs (including the Bucknell-run Community Harvest weekly meal) and other food access programs in the hopes of increasing access to healthy food options and lowering their operating costs. 
Upcoming Events
Season Extension Workshop

Tuesday August 8th at 6 pm
Union County Public Library
Sunbury farmer, Meeshel Tarsa, will collaborate with Jen Partica, our LCG Garden Coordinator, to lead a workshop on extending your garden beyond the typical growing season. Learn what to plant, when to plant it, and how to protect it in order to harvest produce after frost and into winter!
This event is free and open to the public!
____________

Check out our local sponsors and all the great people who make our work possible!