The Lewisburg Community Garden is seeking an AmeriCorps member to serve as our Food Access Coordinator for the 2019-20 program year!
The term of service will run from August 20, 2019, to August 7, 2020. Members will receive a living stipend of $14,000 (distributed over 12 months), and an education award of $6,095 that can be applied to past or future tuition costs. Basic health insurance is also provided, and members are able to access many Bucknell benefits, such as gym usage and discounted performance tickets.
For full information on the position or to apply, please contact Kyle Bray at kwb004@bucknell.edu. As this is a full-time position, it is not suitable for people currently enrolled in school.
The Lewisburg Community Garden is a joint project between Bucknell University and the Borough of Lewisburg. Through the generosity of the Borough, the Garden utilizes the parcel of land located at the intersection of North Water Street and St. Anthony Street (map) to offer community rental plots, to cultivate organic produce for donation to local food access programs, and to provide educational opportunities. In 2017, approximately 3,800 pounds of produce was harvested for hot meal programs and food banks.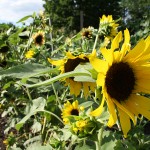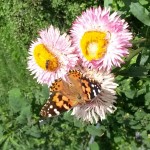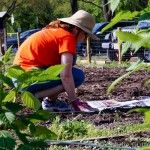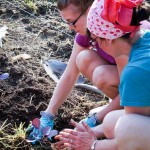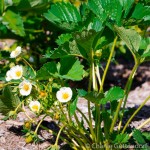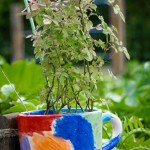 Our growing goals
The mission of the Lewisburg Community Garden is to address food insecurity in our region by providing access to suitable growing space and by cultivating produce for donation to local food security programs. We strive to provide educational support to assist individuals, families, and groups wishing to grow their own food in a sustainable manner, and to encourage everyone to serve as environmental stewards. Our goals include:
Increasing access to fresh, healthy, low-cost, locally grown food.

Educating students and community members about home gardening benefits and techniques.

Enhancing awareness of food insecurity and the need for nutritious options.

Creating cooperative, multi-generational learning opportunities between the campus and local community.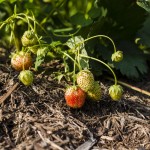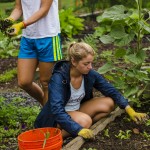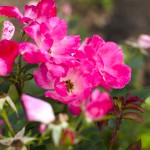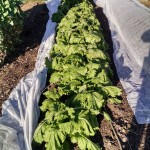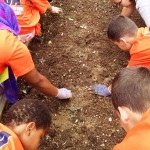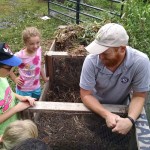 The Lewisburg Community Garden features individual plots for groups, families or individuals interested in gardening. In addition, a larger area managed by university and community volunteers provides produce distributed to local hot meal programs (including the Bucknell-run Community Harvest weekly meal) and other food access programs in the hopes of increasing access to healthy food options and lowering their operating costs. 


Help the Community Garden thrive with a gift today.
The Lewisburg Community Garden thrives because of the generosity of sponsors, donors, and volunteers. While we do not have the space to mention everyone by name, we'd like to offer special thanks to the following contributors:
Lewisburg Community Garden Advisory Board

Borough of Lewisburg

Bucknell President John Bravman

Dr. Mark Spiro, Faculty-in-Residence

John Testa, Jeff Rishel, Dennis Hawley, Pete Bergonia, Mike Hackenberg – Bucknell Facilities

Wanda Boop, Bucknell Greenhouse Caretaker

Jack Schroeder and Dr. Elizabeth Capaldi – Beehive Project

Bucknell Dept. of Electrical and Computer Engineering (Dr. Philip Asare)

Boy Scout Troop 538

Thomas Lantz, Eagle Scout Pathway Installation

Henry Harrison, Eagle Scout Fencing Upgrade

Spring 2015 Bucknell Management 101 Company D, Fence Installation

Bucknell Grand Challenge Scholars Program Irrigation System Installation (Dr. Mike

Toole and and Scholar Chau Le)

Meadowbrook Christian School

High Mowing Seeds

Cole's Hardware

Lewisburg Builders Supply

Lewisburg Area Joint Sewer Authority

Preston Boop, Briarpatch Organic Farms

Renee's Garden

Former Food Access Coordinators Kevin Zuidervliet, Matthew Varner, and Scarlett Littman

Pennsylvania Campus Compact

CORE Susquehanna

Bucknell University Office of Civic Engagement

Anyone that has rented a plot, volunteered in the Garden, attended a fundraising or educational event, or donated time, funds, or materials throughout seven wonderful seasons!