Grown from seed with love, help support the work of the Lewisburg Community Garden by purchasing our seedlings (priced $1-$5) at our Annual Spring Plant Sale! Come in person to the garden on Saturday, May 7 (9am-12pm), or pre-order through our online website through Tuesday, May 3 (PRE-ORDERS ARE NOW CLOSED…Come to the garden Saturday from 9-12 if you didn't get a chance to order!!
BONUS PLANT SALE DAY
We will be selling our plants at the River Road Holiday Event from 1-5pm on Sunday, May 8th. Last chance to get your plants!
Any plants remaining after 3pm are just $1!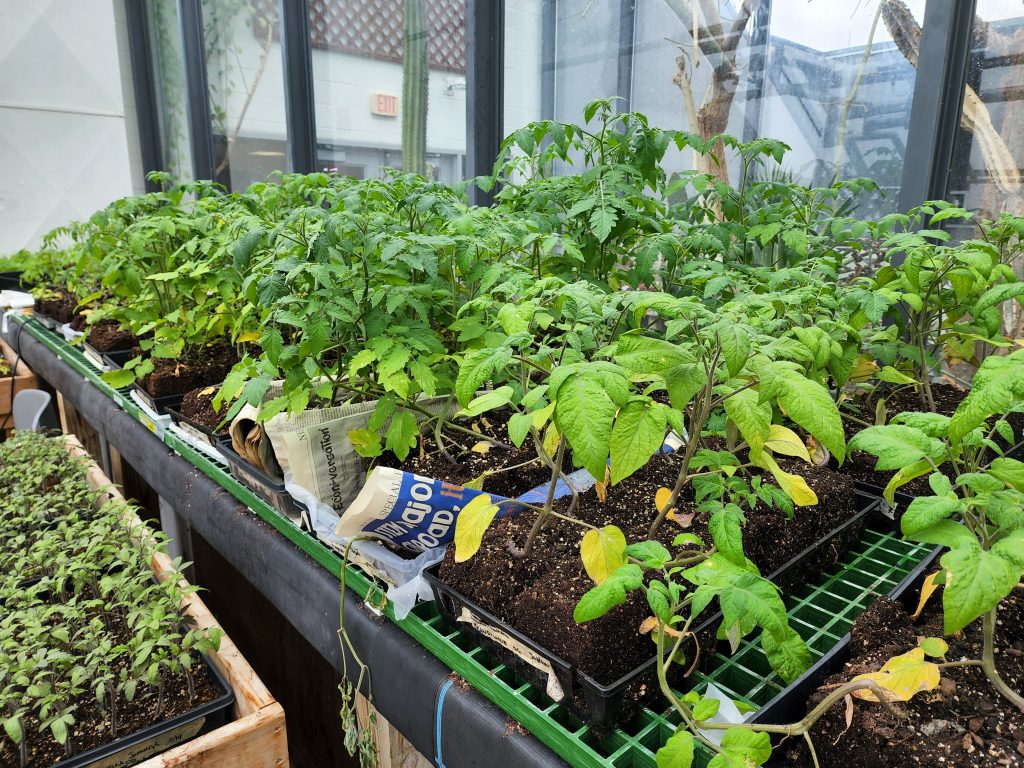 **Pre-orders are now closed. Please come to the garden on Saturday 9-12 if you'd like to buy some of our happy plants!**
**All pre-orders must be picked up at the garden on Saturday, May 7 between 8am-9am.**
What's for sale this year??
Flowers

Alyssum, Black-eyed Susan, Borage, Dahlia, Marigold, Nasturtium, Pansy, Echinacea, Salpiglossis, Sunflowers, Zinnia

Herbs

Basil, Dill, Lavender, Oregano, Sage, Thyme

Fruits
Vegetables

Broccoli, Brussels Sprouts, Cauliflower, Celery, Chives, Cucumbers, Eggplant, Kale, Leeks, Onion, Pumpkin, Rhubarb, Bell Peppers, Squash, Swiss Chard, Tomatoes, Cherry Tomatoes
Our In-Person Sale takes place from 9am-noon on May 7th!
Come to the garden for our in-person sale! There will be seeds available, a bargain table of plants that didn't grow quite as much as we expected (including cabbage, hot peppers, purple cauliflower, and more), and the remainder of the plants that weren't sold in our online sale.
We can only accept cash or check payments in-person. We will not be able to process credit card payments at our in-person event.
Proceeds support our community garden's food donation and education programming.
Thank you for supporting your local community garden!