Current Staff:
Jen Schneidman Partica
Farm and Garden Manager
---
---
Carl Nelson
Farm and Garden Coordinator
Carl Nelson fell in love with the Lewisburg Community Garden in the spring of 2020, a few months after he moved to Central PA for the first time. He believes getting our hands in the soil to grow our own food is one of the most radical and revolutionary things we can do. Carl is always looking for more ways to incorporate justice into the systems of his communities.
From 2020-2021, Carl served as the AmeriCorps Education and Outreach Coordinator at the Lewisburg Community Garden. Then, Carl was the Farm and Garden Assistant. And since 2022, Carl has been the Farm and Garden Coordinator here at the Lewisburg Community Garden and the Bucknell University Farm.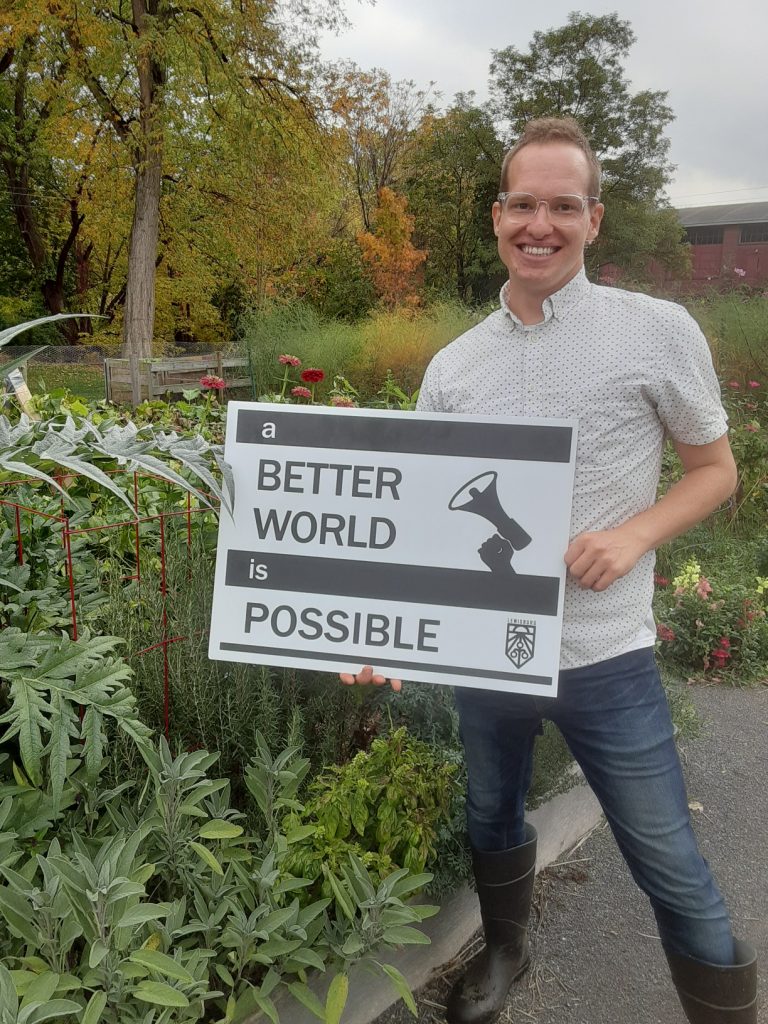 Theresa Dollar
AmeriCorps Food Access Coordinator
Steve Connolley
AmeriCorps Education and Outreach Coordinator
Bucknell Office of Civic Engagement Staff